September 14th, 2015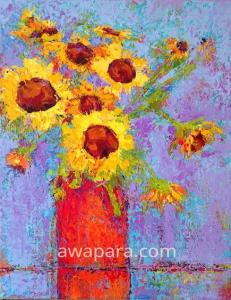 Want to win this painting? There's a giveaway going on at my Facebook Page. To enter you Must LIKE my FB Page, then LIKE, COMMENT & SHARE the post (link below). The winner will be announced when I reach 1000 LIKES!!!! Good luck everyone!

By the way, you could also SHARE my page or INVITE your friends to like my page. The faster I get to 1000 Likes, the faster the Giveaway! Yay!!! Thank you all for your Support! My Facebook Page: AwaparaArt
July 16th, 2015
It is a great honor to announce that Rolando Chang Barrero from RCB Fine Art Gallery will be representing me, some of my work and my vision. This is a new chapter in my artistic carreer and I am very excited!

This galley is located in Lake Worth, Florida. It is about 1 hour and 30 minutes away from Miami, but the drive is well worth it. I included detailed information about the Gallery below.

I am grateful for this opportunity and for Rolando's warm welcome!

Rolando Chang Barrero
FINE ART GALLERY
711 Lucerne Avenue
Lake Worth, Florida 33460
786-521-1199
email: RCBFineArt@gmail.com
Hours:
Mondays-Tuesdays by appointment only
Wednesday-Saturday 11- 6 pm
Sundays we're Closed


November 19th, 2013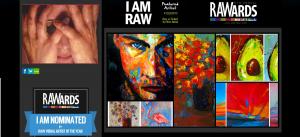 November 2013
Hello everyone! And to my new subscribers, a warm welcome!

Some of you already know about my upcoming event, RAW. The good news is that I am one of three, Nominated for the Raw Artist of the Year Award, under my category. The winner will be announce at the event. This is so exciting!

This event is open to the public and will be November 22 at the LMNT, 55 NW 36 Street, Miami. Starts at 8 pm! If you would like to find out more, here is the link.

You may buy the ticket through my Raw profile for $17 or $20 at the door (cash).
(must be over 21 to attend)

I hope to see you there!
Pati

Note: Read the entire Newsletter by clicking the link: http://mad.ly/a229f3
August 24th, 2011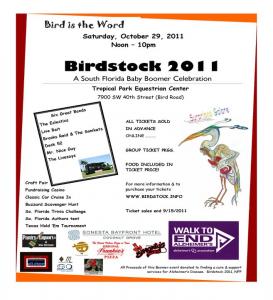 I will be participating in an event, located at the Tropical Park Equestrian Center, on October 29, 2011, between Noon - 5:00 pm. This is for a great cause, all proceeds will go to support the research and cure for Alzheimer's disease. All vendors will give 10% of the profits.

Come and join us! Mark your Calendars.

See attached brochure for more info.

Thank you!
Patricia Awapara
July 7th, 2010
Wednesday, July 7, 2010

For reasons beyond my understanding i stopped painting. It has been more than 8 months since my last painting, but I hope that would be no more. I decided to start a blog to catalog my progress and help me focus, which at the same time I am hoping to become persistant on this so call "my passion".

I hope to finish a painting per week. It seems a bit overwhelming; however, i have nothing to loose. I just hope for the best.